MIP
---
Municipal
Intern
Program
---
What's MIP?
Local Government Academy's Municipal Intern Program connects local governments with enthusiastic undergraduate or graduate students seeking real-world experience working at the grassroots level. Eligible placement sites include municipalities, councils of governments, and municipal authorities in Southwestern Pennsylvania, and Act 47 designated municipalities located in Western Pennsylvania.
The Program provides a reimbursement grant to cover a portion of the intern's wages. LGA facilitates the match between the placement site and a qualified student interested in one or more of the projects listed below. See the schedule for important dates regarding applications and interviews.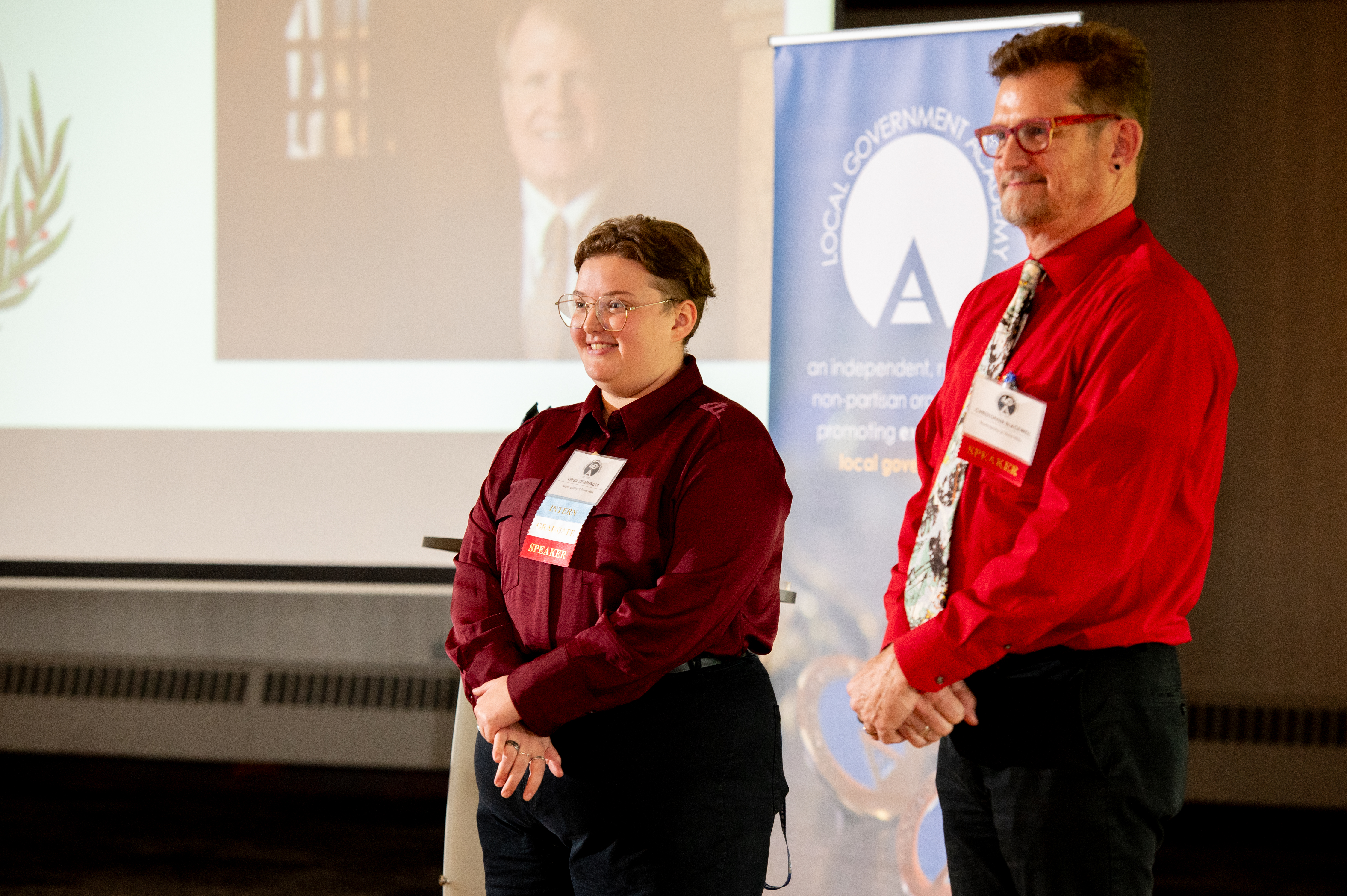 The Municipal Internship Program provides paid internships to graduate and undergraduate students who want to work on real issues facing our communities every day. Internships take place during the summer months, generally beginning in late May or early June and concluding in August.
In a separate application process, local municipalities propose projects they would like to undertake during the internship period. Projects may involve various municipal departments, including planning and zoning, budget and finance, economic development, code enforcement, community outreach, public works, or public safety.
Interns in the program will benefit from:
Practical, significant experience in local government
The opportunity to test the skills and knowledge gained in the academic setting
Experience in interpersonal communication and group dynamics
Networking with local government practitioners and other interns
Meeting new contacts for possible future employment opportunities
The opportunity to learn from others through coaching, supervision, and mentoring
Experience gained from bridging the gap between the academic and professional worlds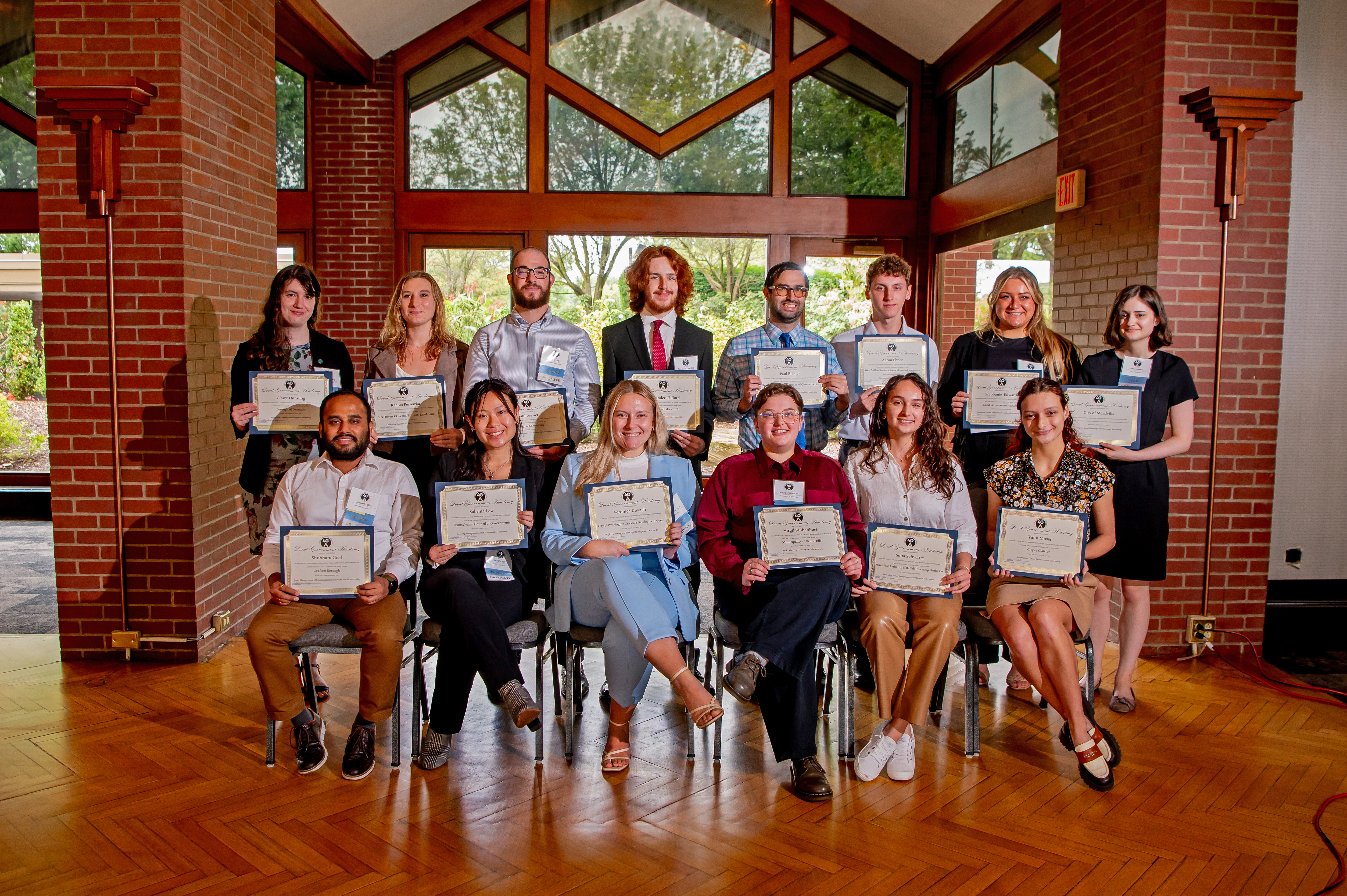 2023 Interns
Meet the Interns!
I learned the value and importance of local government to the public in a way I never really thought of before. I also got to see just how much life can be improved for residents at the local level versus the national level like I have learned in my studies. I enjoyed being able to partake in a project that allowed me to directly help the residents of Dormont.

I am not sure where to start. Going in with a very blank slate of what local government is being able to expand my knowledge instantly has been so much fun. Seeing all the intricacies of local government going from contracts, legislation, management, budget, HR, and the legal boundaries[;] it is absolutely incredible everything that I learned.

This program was not only educational, it was fun! It was wonderful to meet so many smart and hardworking students, as well as the staff of LGA who were all so inspiring, supportive, and kind. Being surrounded by these kinds of people encouraged me to work diligently and learn as much as I could during this experience. I would 100% recommend this program to any student interested in working in local government, as well as students without much knowledge of what local government entails, like me.

The community of fellow interns was a great new resource to have people to network with and relate to. I was able to become closer with interns that attend the same university as me as well as create connections at new universities and academic levels. The placement experience fully enveloped me in doing meaningful, helpful work that gave me experiences to guide my career and academic path.

I would 101% recommend the MIP with LGA to any and every one that is remotely interested in local government. The MIP provides grassroots, personal approaches to every aspect of administration, be it for a COG, Borough, or Township.

This internship has helped me develop as a future professional, but also as a general citizen who will now always have an understanding of what goes on within government administrative offices and in other facets of government.

The Municipal Intern Program is a very well-organized and co-beneficial program for both interns and municipalities. It always felt like such a low-risk/high-quality internship because of the support from the Local Government Academy. The pay was an added bonus as the pandemic made both the internship and job search difficult.

Learning all of the ins and outs of public administration definitely helped me with gaining the desired knowledge of local government management. My placement with Reserve provided assistance to all departments within the township and aided residents with information. The Municipal Intern Program is a perfect way to gain professional experience within the field of local government.

As someone who lives in Alabama for school but Pennsylvania for the summer, I have searched for internships in every single state between here and Alabama and this program is super unique. It allows students to learn about government functions and make an impact in the community they are placed in.

I think this is a great program for someone interested in government and public service at any level. I think that local government plays such an important role in people's lives that everyone should have knowledge about it, and working within a local government is a great experience to better understand. It is also a great professional program, even someone interested in a field other than public service can get valuable skills from this internship.

Learning about the pervasive problem of blight in Allegheny County was really eye opening for me. I gained an appreciation for the importance of strategic, surgical investments to stabilize neighborhoods and revitalize communities. It is not always the huge redevelopment projects that achieve the biggest impact or best results. Smart, targeted investments in the right places can have a positive ripple effect across the larger region.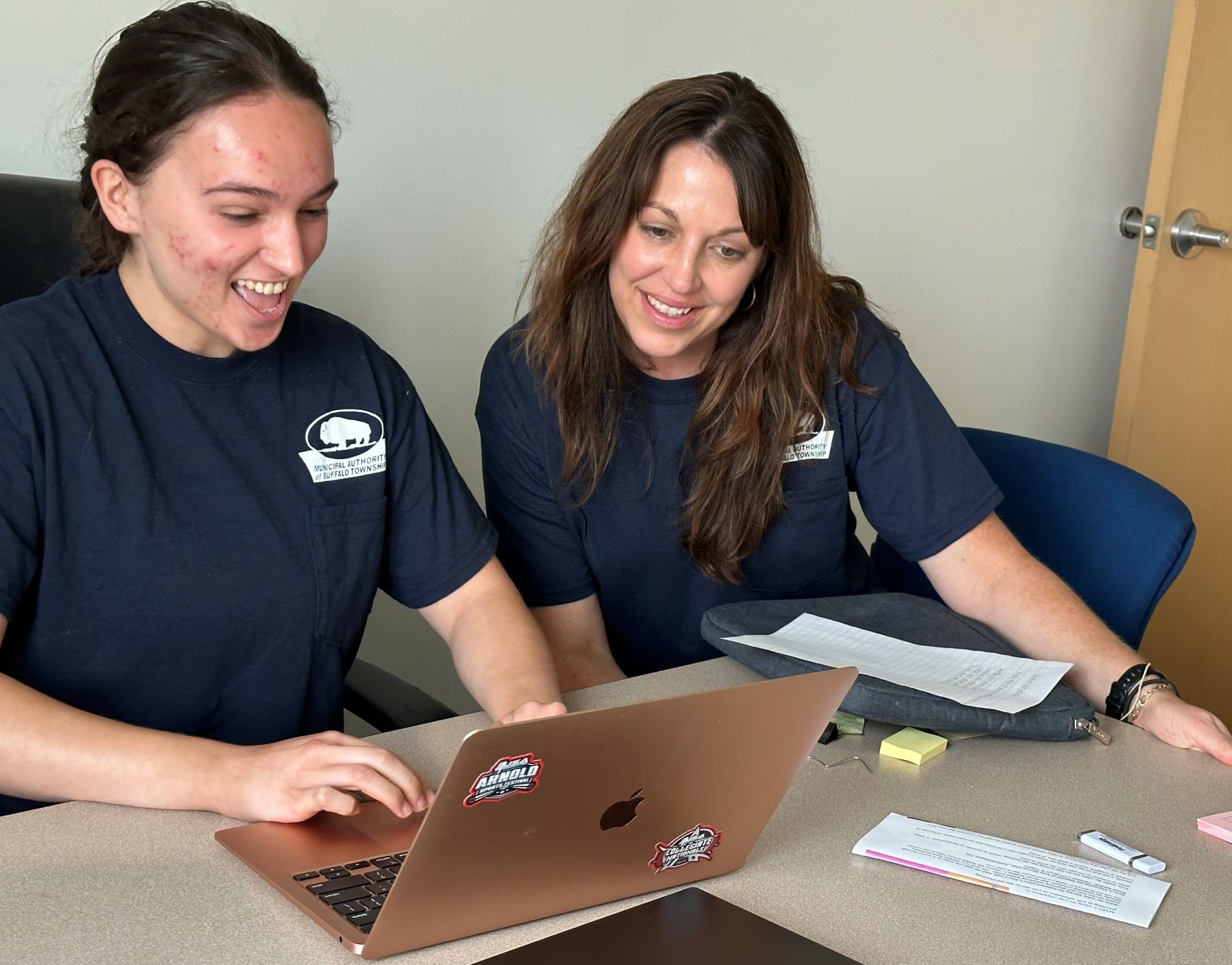 ELIGIBILITY
The Municipal Internship Program is open to active undergraduate and graduate students. 
COMPENSATION
Interns are hired by the placement site and will be compensated at an hourly rate of $12.00 for graduate students and $11.00 for undergraduate students. Any student placed within an Act 47 distressed municipality site will earn $12.00 per hour.
SUPPORTED BY
SELECTION PROCESS
Interested students must submit their application and resume online using the "Submit Your Application" button at the bottom of the page. Interns have the opportunity to select up to three projects. Supervisors will contact qualified students for interviews and make their final selection by the date located in the timeline below.
Although successful internships have been completed by students with a wide range of education and experience, the most successful projects have been marked by students who exhibit the following criteria:
Superior academic credentials, effective interpersonal skills, and strong writing and computer skills
Past work or applicable volunteer experience
Interest in or familiarity with local government and community needs such as financial management, planning, computer systems, community engagement, etc.
Self-motivation and ability to work well with others
PROGRAM TIMELINE
January 8, 2024– Program Opens
Applications for intern projects become available on this page.
February 9, 2024 – Placement Site Applications Close
Selected projects will be notified following the next program committee meeting.
March 13, 2024 (tentative) – Intern Fair
The Fair provides opportunities for municipalities to interview prospective interns. Attendance at the Fair is required by at least one representative from each chosen placement site.
June 5, 2024 – Virtual MIP Orientation for Interns
Intern Orientation Workshop. Mandatory meeting for Interns.
June 26, 2024 – 10:00 - 3:00pm – In person Orientation Session
Intern Development Session required for all interns.
July 17, 2024 – 10:00am - 3:00pm – Development Session
Intern Development Session required for all interns.
August 8, 2024 – 11:00am - 1:00pm – Recognition Event
Annual Recognition Lunch – required of all interns and supervisors.
August 31, 2023
Internship concludes.
The 2023 Projects
Below is a list of selected projects from local municipalities and government organizations that hosted an intern this year, for full descriptions of each project, click here to download the PDF.
Blighted Property and Code Enforcement Initiative Internship
Avalon Borough
This Intern Project is structured to support efforts at combating blight through proactive measures including property inventory and code enforcement. The Intern will work with the Borough Administrative Office and the Code Enforcement Officer ("CEO") to develop a rating rubric to assess the level of blight and property maintenance concerns among all existing properties in the municipality. In addition, the Intern can then help the borough to develop strategies to promote remediation or advocate for redevelopment.
Boosting Intergovernmental Cooperation
PACOG
The Pennsylvania Association of Councils of Governments is in search of an intern to support its engagement of existing members, the cultivation of new members, and the cultivation of more robust funding opportunities. In pursuit of this, the intern will be responsible for researching the PACOG EIN, IRS 501c3 and PA BCO-10 requirements, PACOG history and membership, and other topics relevant to ensuring the long-term health of PACOG. In addition, the intern will conduct and inventory of PACOG files. work with the PACOG board to build educational programming, and reach out to regional leaders to plan regional meetings.
Multi-Use Trail Development Internship
Municipality of Penn Hills
We now have an opportunity to move forward with a significant recreational project with the common goal to provide a Verona Oakmont Penn Hills Plum (VOPP) multi-use trail spanning 13.41 miles through multiple recreational and business areas, creating new economic opportunities. The intern selected for this project will be intimately involved researching property ownership, working alongside survey and Right-of-way investigations, engaging with residents, assisting with public meetings, conducting environmental research, and other important tasks associated with the design and engineering of a project of this scale.
Road Condition Inventory and MS4 GIS Internship
Chartiers Township
This project provides an opportunity for a motivated intern to work on a Road Condition Inventory Database and related GIS Map, in order to assist in a more fact-based Road Improvement Program selection. By creating a database and map of Chartiers Township's roads, their conditions and improvement history, we can more objectively evaluate our annual Road Paving and Maintenance Program. It will provide the municipality with a framework to build on in the future of our infrastructure improvement plans as well as our Capital Improvement Plan and Budget.
Community Center Development Internship
City of Clairton
The City of Clairton purchased the former PNC Bank building right at the intersection of the two main streets of our business district for development as a community center open to all groups and to provide an array of programs and services to our residents. In this project, an intern will experience and contribute to the full process of community asset and building development, seeing our community center project through its early stages and into construction.
Municipal Infrastructure Asset Management Internship
Crafton Borough
Over the past two years, Crafton Borough has made significant efforts to further integrate the ArcGIS system into our processes and procedures, including integrating sewer inspection and maintenance data, street opening permits, and work order management. To ensure our GIS system keeps evolving, we are seeking the help of an intern to utilize these latest technologies to continue to build out our GIS database to include new and historical data, associated with storm sewer lines, regulatory signage, shade tree inventory, public refuse cans and dumpster sites, pet waste stations, lights, and other pertinent asset inventories.
Accessible Property Maintenance Internship
Borough of Dormont
The Borough of Dormont is seeking to improve the accessibility and inclusivity of our property maintenance and enforcement practices. The goal of this internship is to review current property maintenance codes enforced by the borough, highlight exclusionary practices to review and revise or eliminate, and produce a document to communicate property maintenance that is accessible to all.
Sidewalk Repair Project Manager
Borough of Edgeworth
To ensure pedestrian safety and code compliance, the municipality completes a sidewalk inventory and repair program every two years. In previous repair cycles, over 50% of properties with a sidewalk required repair or replacement. Managing the sidewalk inventory and repair program is an extensive, hands-on project that requires problem solving, critical thinking, effective communication, diligent record keeping and database management, and experience with GIS mapping systems.
Community Revitalization Internship
Borough of Leetsdale
The Borough of Leetsdale is seeking an Intern to perform vital work in advancing our Leetsdale Revitalization Initiative. In their work, the intern will be responsible for constructing a blight database and mapping resource with property condition assessments and a shade tree inventory and arboretum-style tree tagging system. In addition, the intern will have the opportunity to interview aging residents and collect historical photos and booklets to construct a website focused on municipal history.
Municipal Intern Program Coordinator
Local Government Academy
This Intern Project provides an opportunity for a self-starter to coordinate and participate in projects across a range of municipalities, interacting with municipal managers and staff from throughout the region as well as serving as a mentor to interns as they explore employment opportunities within the Municipal Intern Program.