PROGRAMS
---
Enroll in
a Course
Today
---
The Local Government Academy offers a variety of educational programs, including day and evening classroom-style programs, roundtable discussions, and webinars.
Our instructors offer expertise and instruction on a variety of topics relevant to governing at the local level.
Budget and Finance Management Virtual Training Series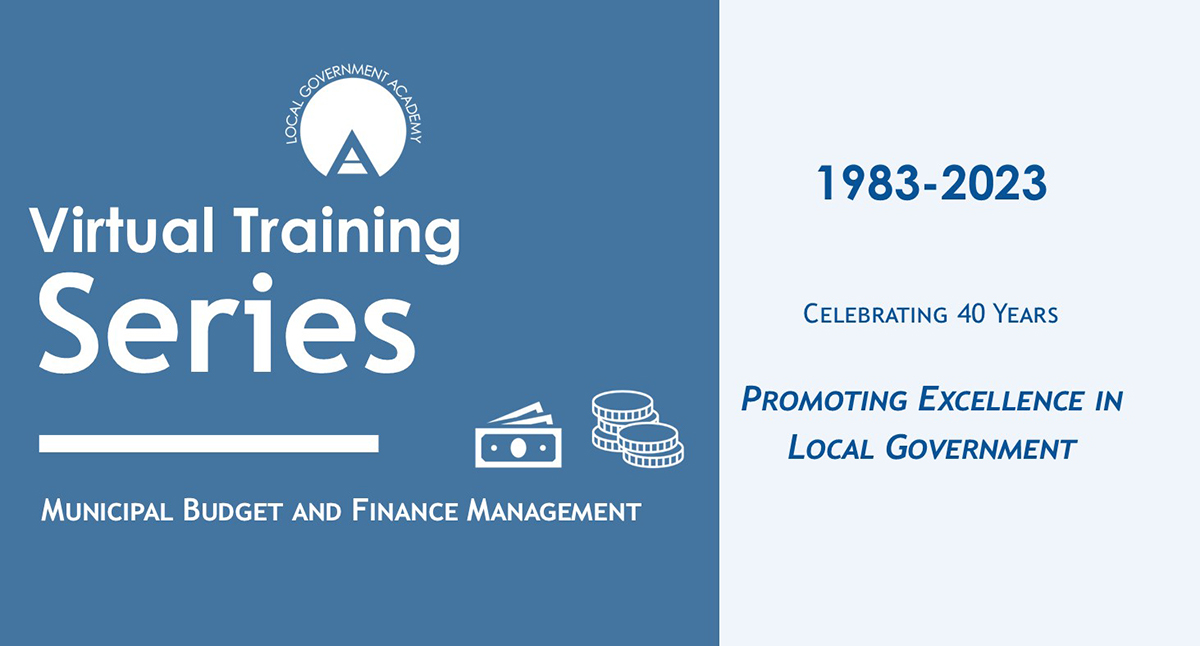 The Budget and Finance Management Virtual Training Series is designed specifically for Public Sector employees and those interested in Public Administration. The 2023 schedule features municipal finance experts and local government peers who will explain the basics of municipal budgeting while sharing best practices in good governance.
To join us, register here: Municipal Budget and Finance Management Training
Fees
$10 per session
$5 students
2023 Schedule: All Sessions begin at 2:00 PM
Thursday, February 16 Fund Accounting – Understanding Interfund Transfers/Due-to/Due from
Thursday, March 16 Chart of Accounts
Thursday, April 20  Monthly Reporting – What Reports Should the Governing Body Expect?
Thursday, May 18 Municipal Purchasing Processes
Thursday, June 15 Pension Funding/Reporting/Monitoring
Thursday, July 20 Capital Improvement Plans v Annual Capital Budget
Thursday, September 21 Managing/Monitoring the Balance Sheet
Thursday, October 19 Understanding Fund Balance, Cash Position, and Reserves
Thursday, November 16 The Local Government Unit Debt Act (LGUDA), for debt and tax anticipation notes   
________________
Registration Fee Discounts:
Leadership Circle members receive 50% off registration; Students with an active school email account pay $5.00 per class.
If you would like to know if you qualify for a discount or have questions, please contact us.
2023-2024 Newly Elected Officials Course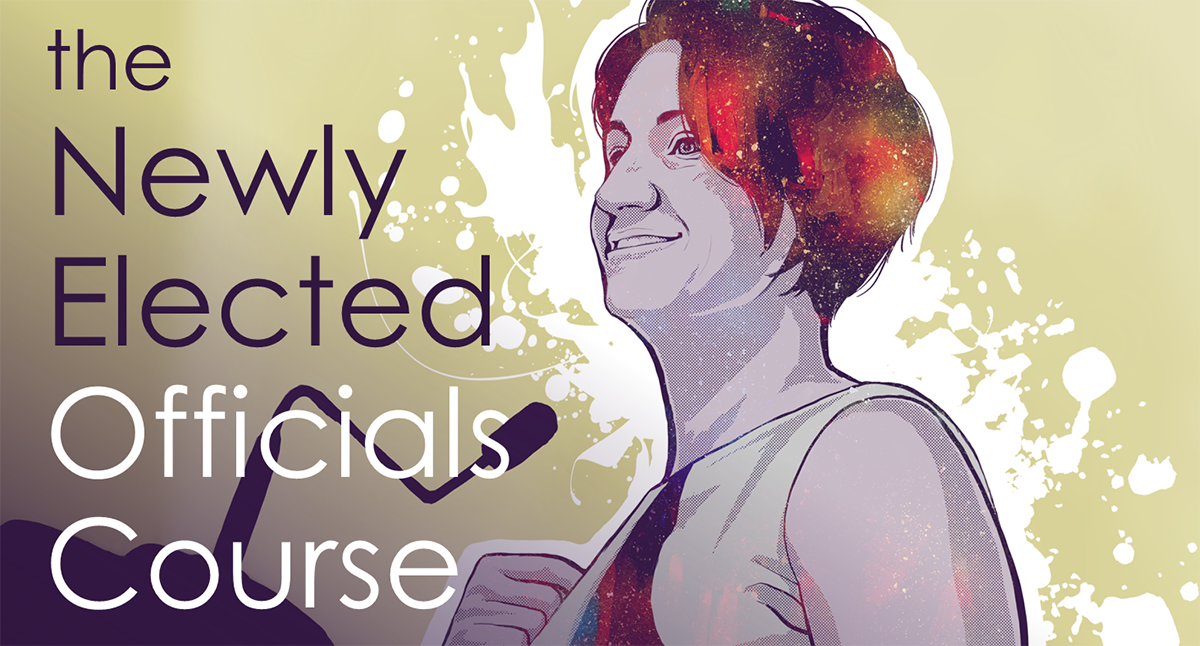 The Newly Elected Officials Course is a comprehensive program for public officials to build a solid foundation of knowledge essential to effective governing. Focusing on the unique needs of local government, and featuring expert instructors, each session takes a deep dive into subjects such as municipal finance, public sector personnel law, the Public Officials Act, ethical decision making, emergency services, and more.
For more information, visit our NEOC Program page: The Newly Elected Officials Course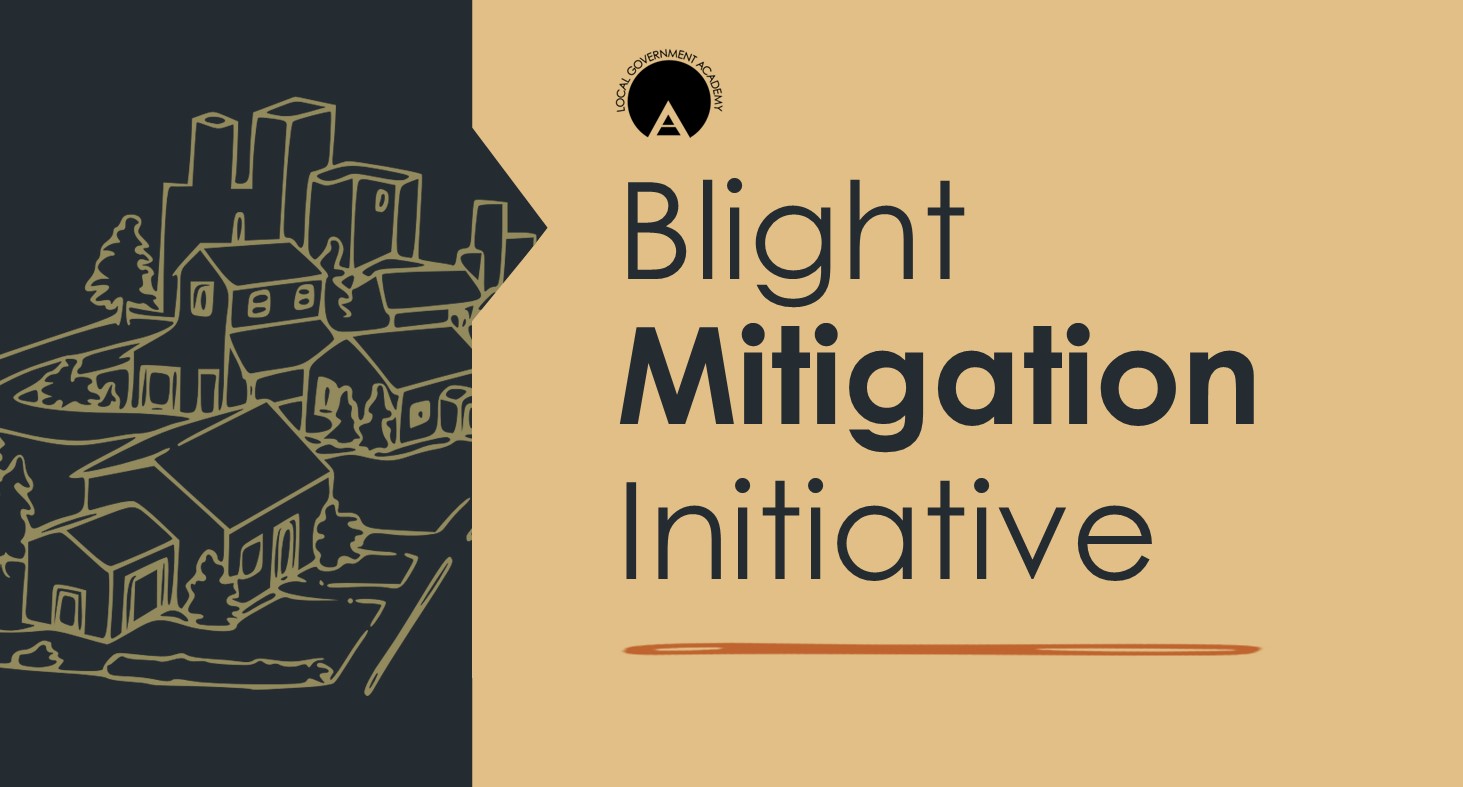 ---
Webinar Series
Local Government Academy's Blight Mitigation Initiative is designed to help communities respond to the detrimental impacts of neglected, vacant, or abandoned properties. It features webinars on Neighborhood Blight Reclamation and Revitalization Act, the use of public information in the fight against blight, and other best practices in blight mitigation.
---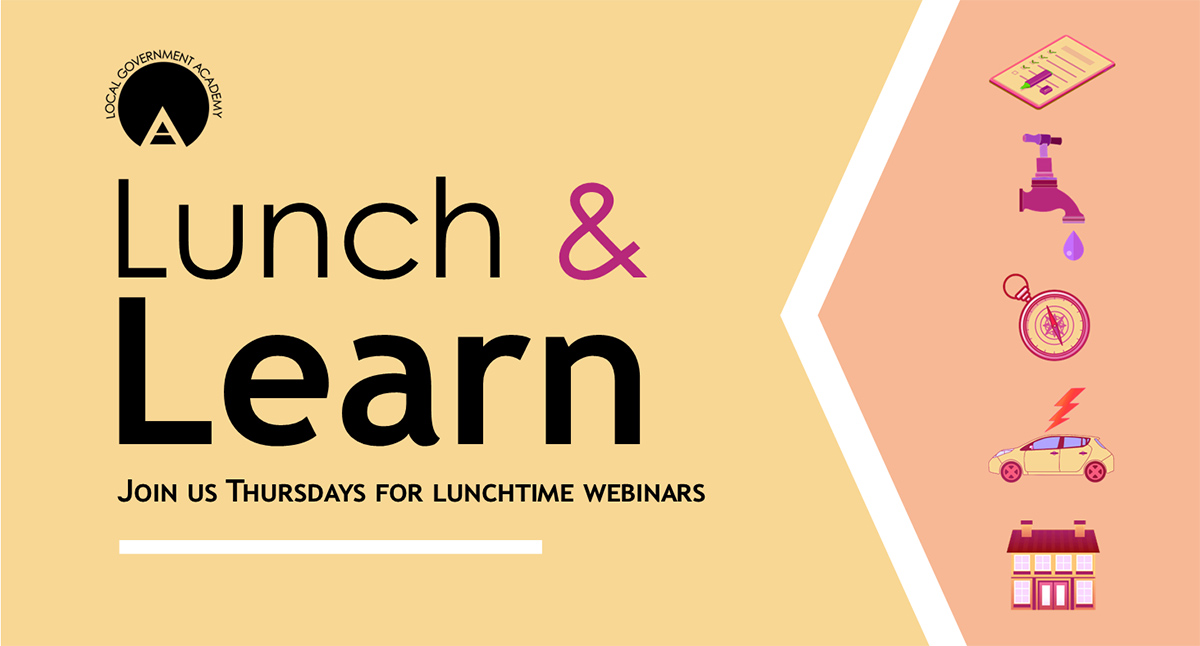 ---
Webinar Series
Local Government Academy's Fall Lunch & Learn series features one-hour webinars covering an array of local government topics led by subject matter experts. Join us for the lunchtime webinar discussions on timely and fundamental topics relevant to local government officials and employees.
---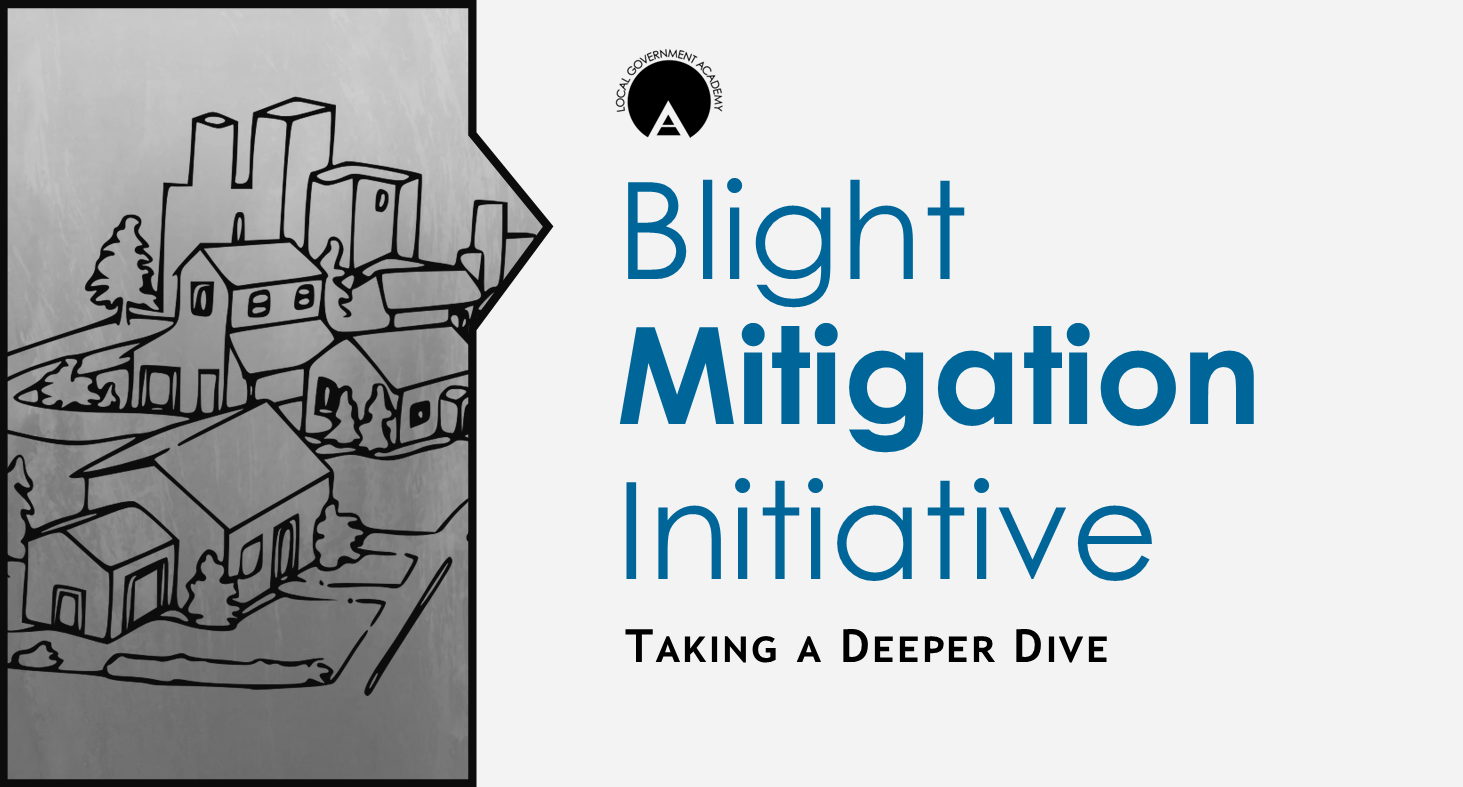 ---
Webinar Series
"Taking a Deeper Dive" lays out the "how-to" for successful implementation and management of blight mitigation programs while addressing the costs and timeframes of tools for condemnation and eminent domain. Recordings are now accessible within the Virtual Academy platform.
---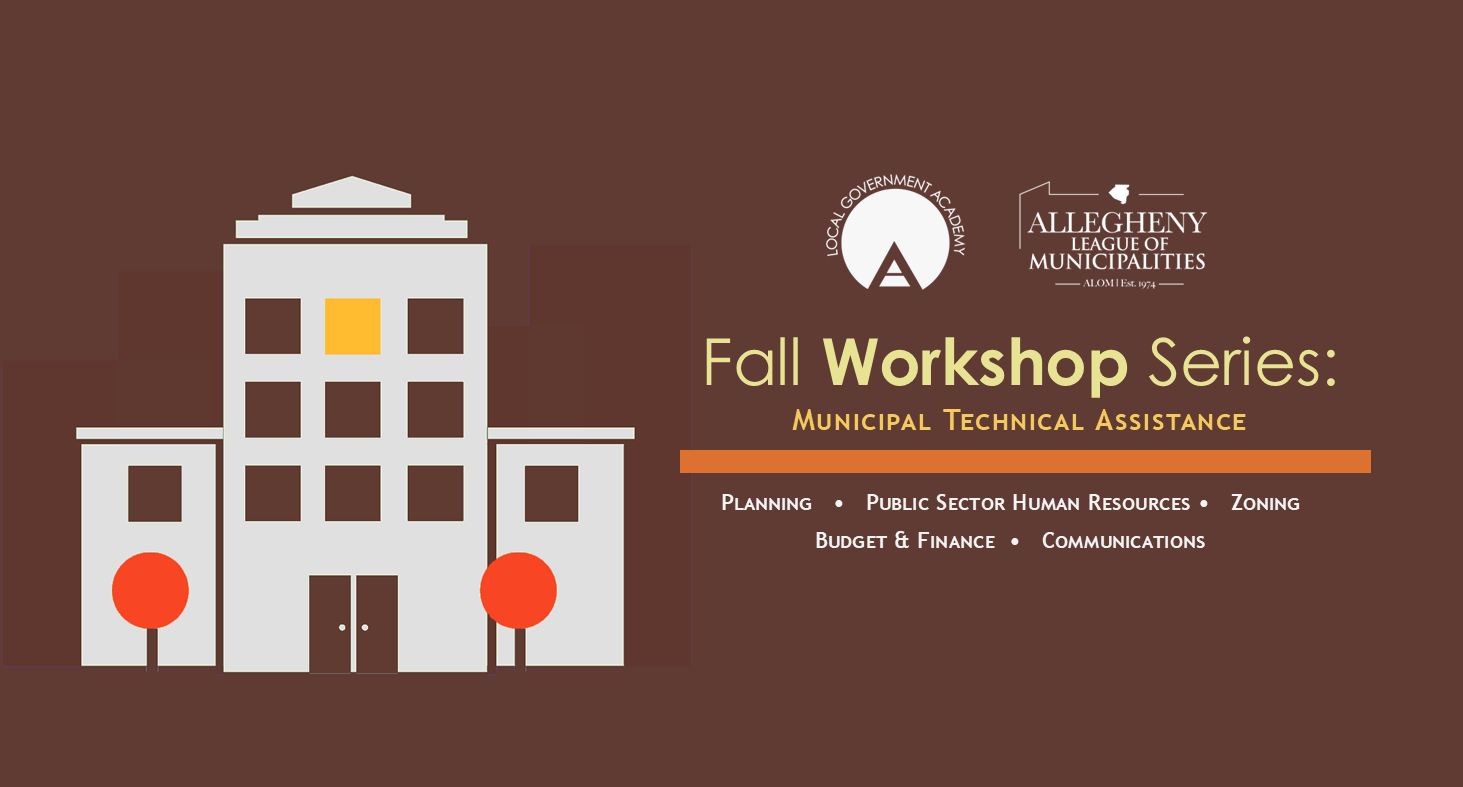 ---
Webinar Series
While our local government officials and staff were faced with decisions that would leave a lasting impact on the communities they lead, Local Government Academy hosted the Fall Workshop Series to offer guidance to local governments in the age of COVID-19. Recordings are now accessible within the Virtual Academy platform.
---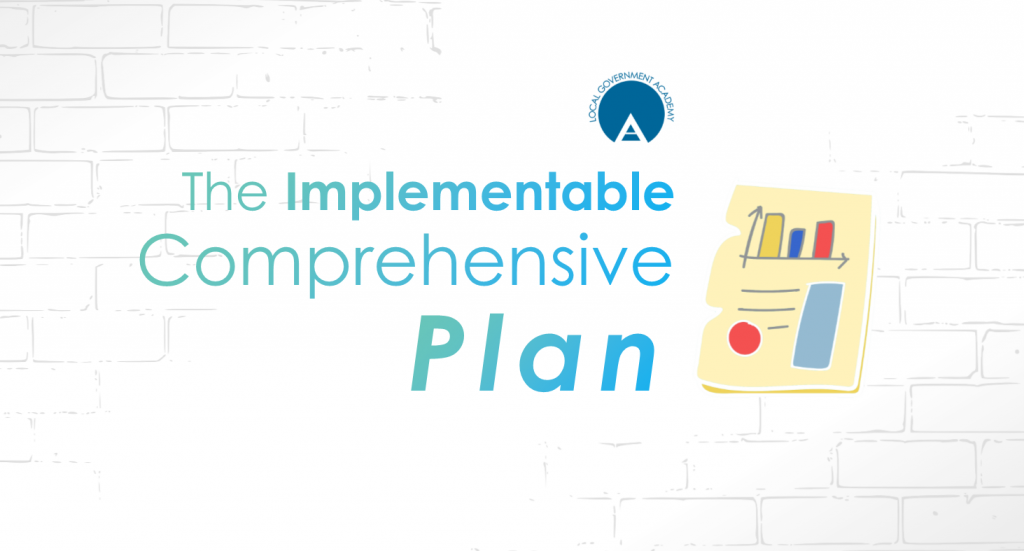 ---
Online Video
Taking the right steps toward strategizing and investment revolutionizes the dusty plan sitting untouched on the shelf. Five keys transform ideas into a truly implementable comprehensive plan.
---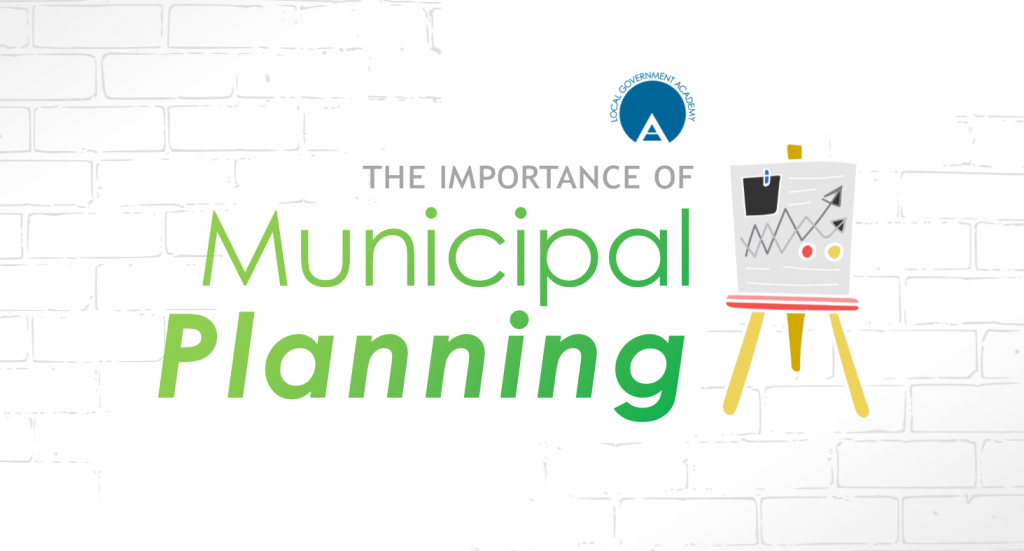 ---
Online Video
Starting with the Pennsylvania Municipalities Planning Code, this course discusses planning commissions (or committees), comprehensive plans, zoning, and land and subdivision development ordinances.
---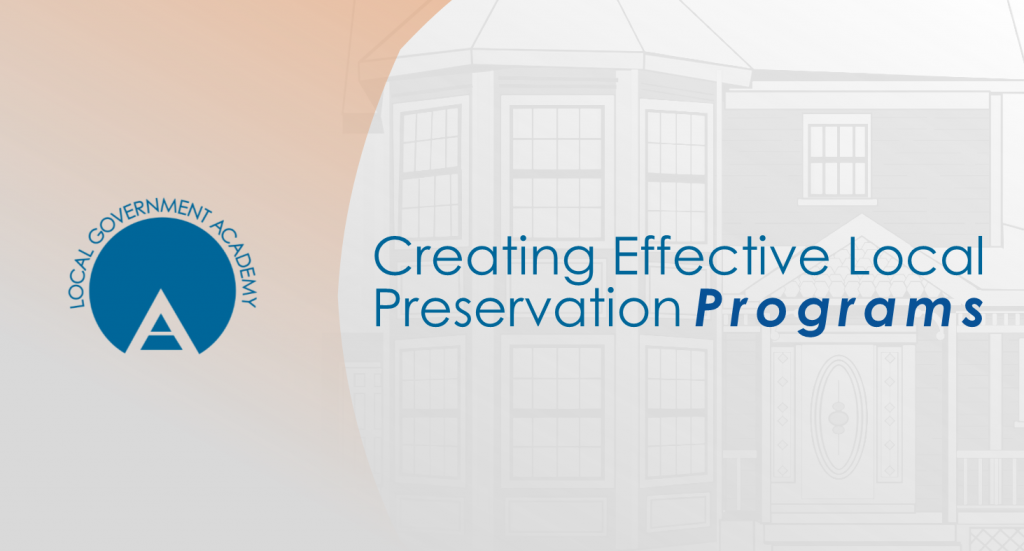 ---
Online Video
Often misunderstood, historic preservation is a way to achieve economic vitality, marketing, and community development by using existing resources. Certified Local Government-designated municipalities receive technical and financial support for preservation-related projects.
---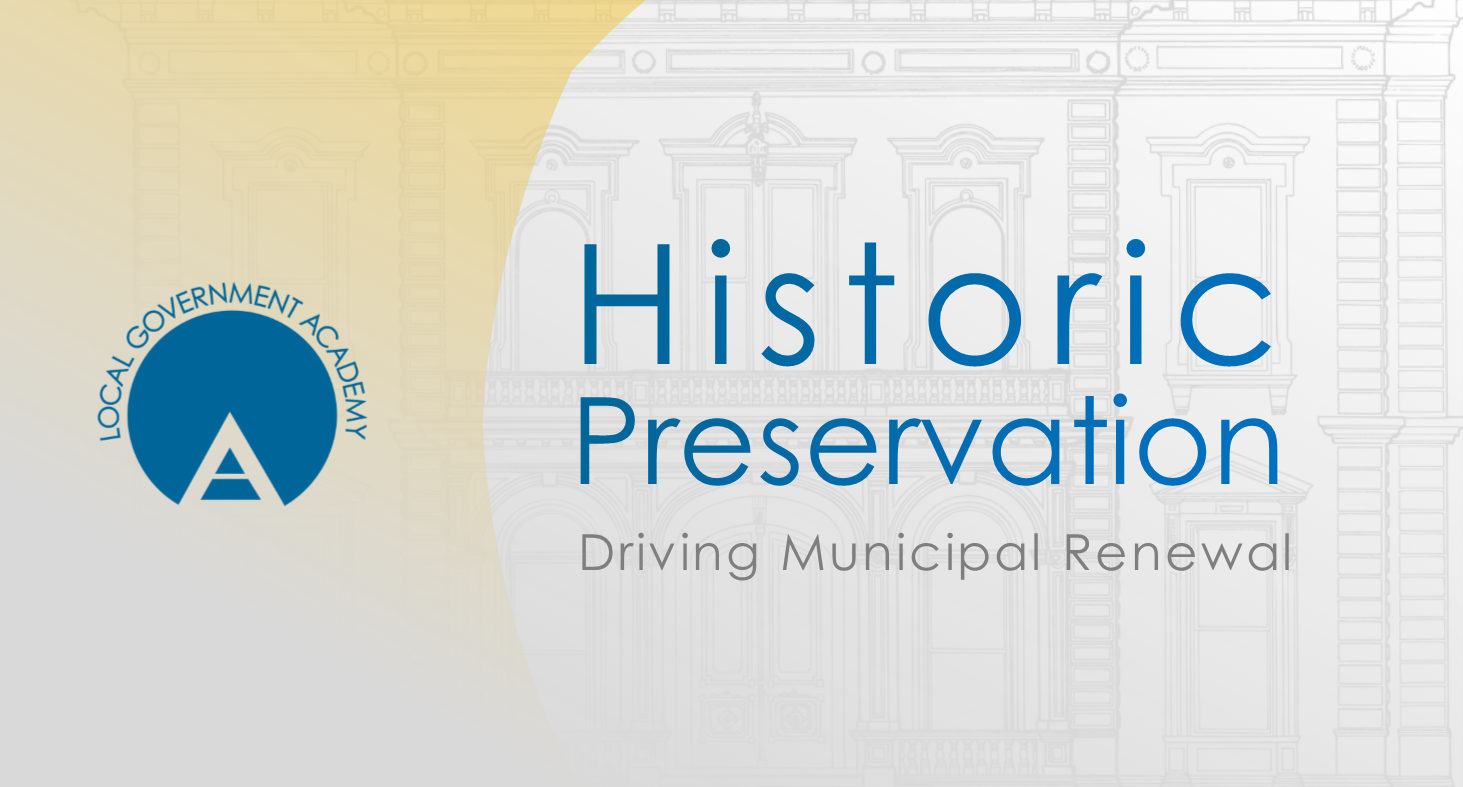 ---
Online Video
learn more about the value of historic preservation in addressing both community development (by reconnecting citizens to their past and reviving community spirit) as well as economic development (by creating jobs, restoring the tax base, stimulating private investment, and promoting sustainable growth.)
---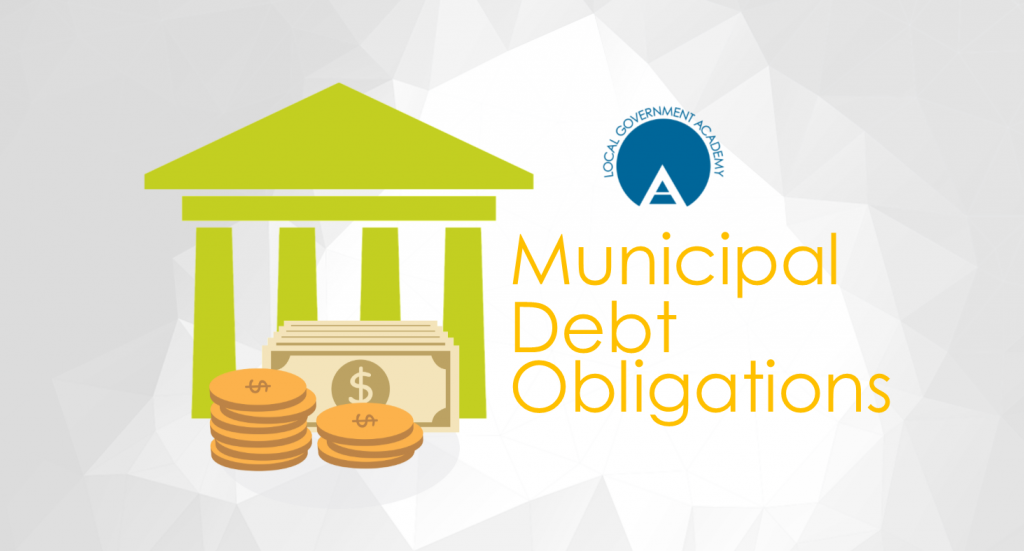 ---
Online Video
Overwhelmed by the financial intricacies of municipal debt obligations? Financial expert, Melissa Hughes, Senior Analyst for PFM, offers a commonsense presentation covering municipal debt basics including regulatory compliance.
---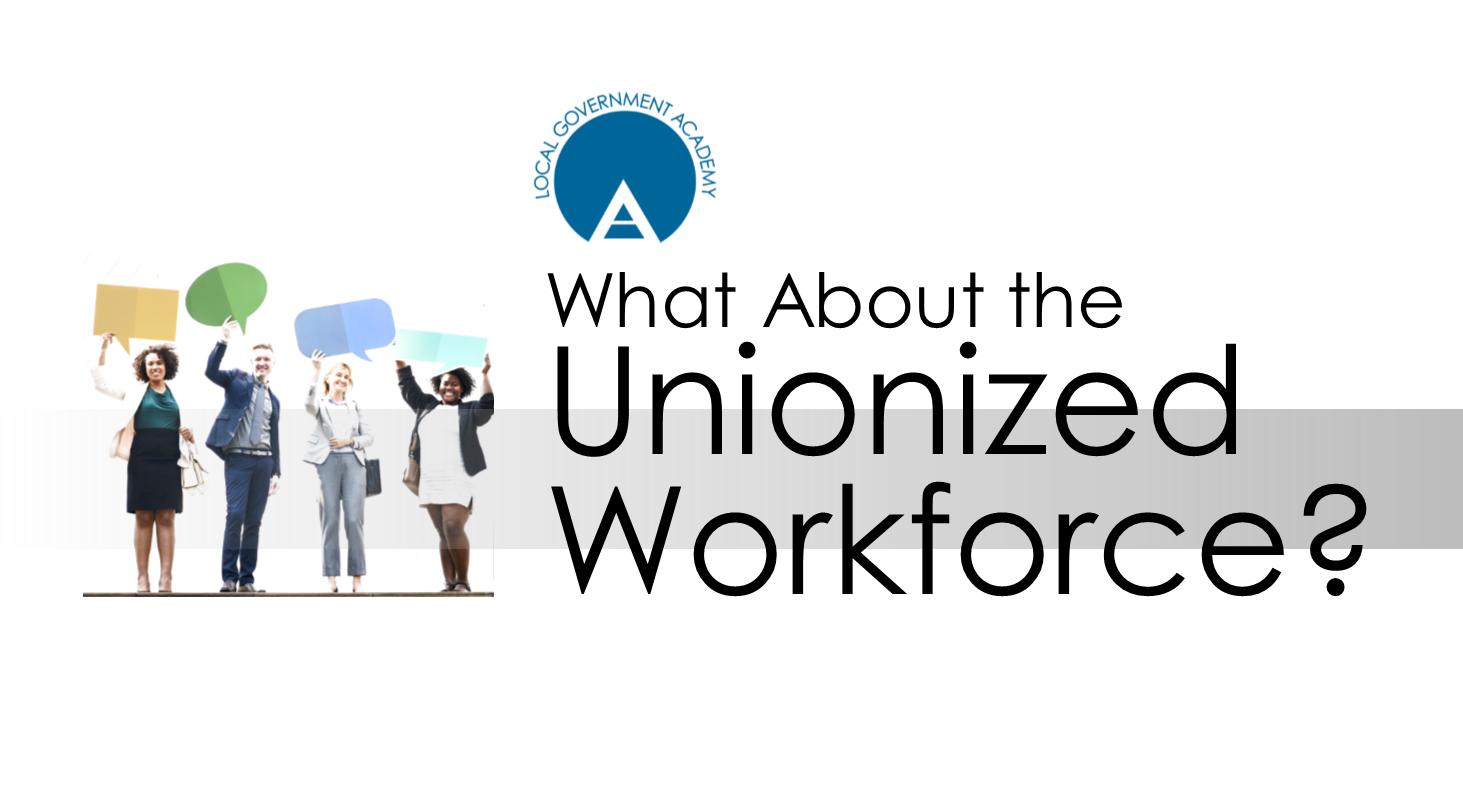 ---
Online Video
Unionization in public employment is commonplace, whether for police officers, firefighters, public works, clerical, or all the above. Learn the basics about what statutes apply, to whom they apply, and essential timelines your municipality needs to know.
---