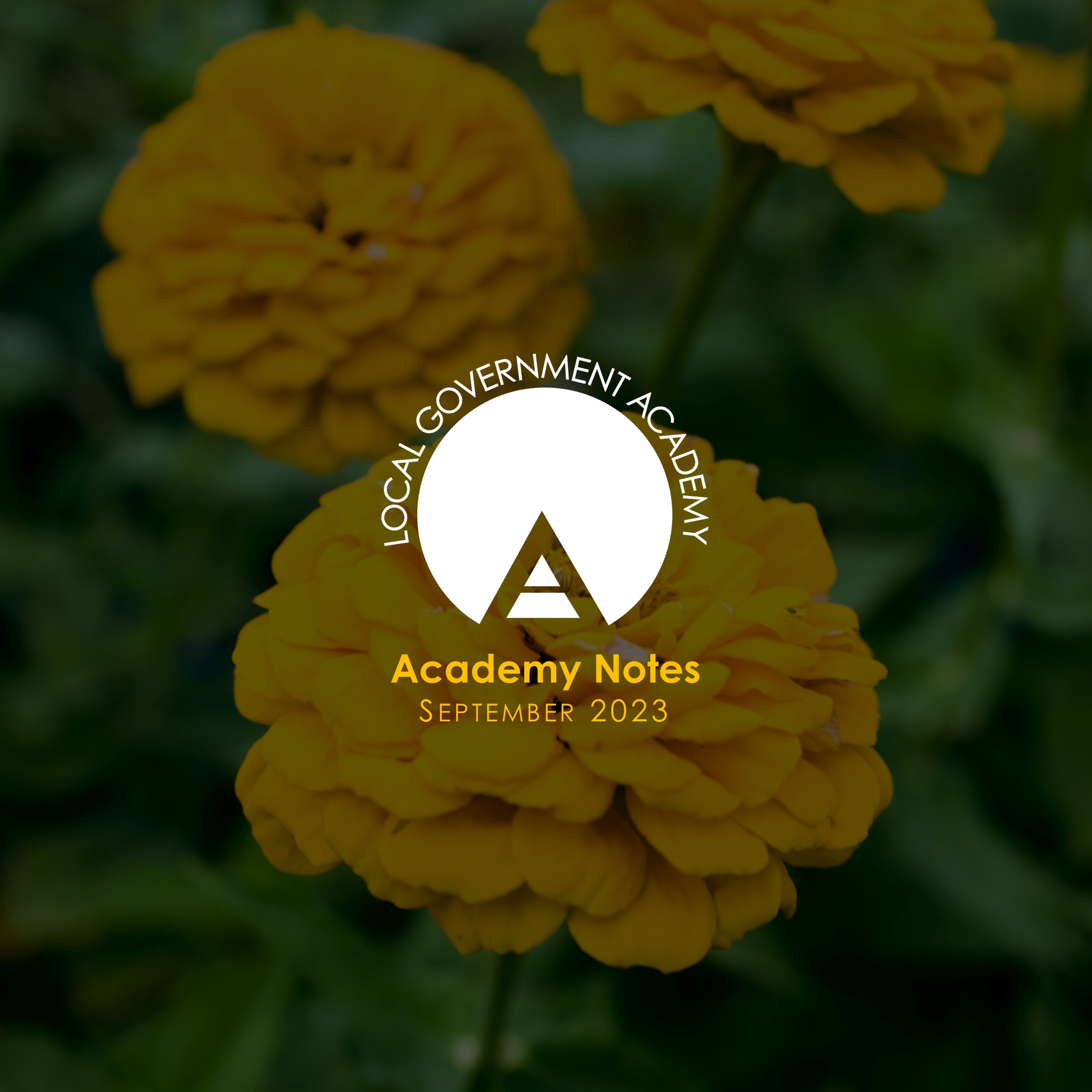 As the summer sun sets and the scent of freshly sharpened pencils fills the air, it's that time of the year again – Back to School season! Here at the Local Government Academy, after wrapping up a busy August with the conclusion of the 2023 Municipal Intern Program, this season brings a renewed emphasis on our core educational programming.
Continual learning should be a lifelong journey and we are excited to provide non-partisan training to people of all ages to support the advancement of good governance. In line with this, on September 21, school is back in session with the return of the Budget and Finance Management Virtual Training Series with a webinar focused on understanding the balance sheet management for municipal governments. In the spirit of the season, now is a great time for an educational refresher and it is not too late to register!
For those of you gearing up for the November municipal election, we are prepping for the 2023-2024 Newly Elected Officials Course! The Course kicks off on Saturday, December 2, 2023, and not only covers the wide-ranging responsibilities of elected officials in Pennsylvania but will also build your network of trusted professionals and peers. NEOC always reaches capacity, so be on the lookout for the opening of registration and more information regarding the contents of each session.
Local Government Academy works diligently to ensure that our programming meets the highest professional standards and covers topics relevant to municipal governance. We continually evaluate our programs with participant satisfaction surveys and by measuring learning comprehension of educational content. By capitalizing upon our extensive relationship within the Civic, Academic, and Business communities, we can pivot to new and emerging topics. So please, reach out if there is some topic that you think we need to cover!
Here's to a season filled with curiosity, discovery, and the pursuit of knowledge in our efforts to ensure excellence in local government!
Joy